With a little imagination and effort, you can turn your house into a home in no time. If you are looking for a new way to renovate your space, here are some modern solutions to upgrade your home.
The most famous home improvement plans illustrate small-scale changes, from work on green thumbs to the organization of cluttered regions. The following are the top home developments planned for 2021 that you can do.
1. Do a Kitchen Makeover
It's a good idea to spruce up your kitchen if you add a whole new concept or buy some new equipment. If you want to make your kitchen look simpler or, even better, easy to clean flooring, you can replace the old arcade doors or tiles. If your stove gets a little worn out, you may also get a brandnew stove to treat yourself.
Your cave-like kitchen looks the same because the dark cabinets have drained all the light out of place. However, choosing one of the colour trends for new kitchens can help liven up your space. You can dust them up and brush them with fresh paint as long as the frames and doors are sound in structure and take the kitchen from horrible to sunny within a weekend. All you need is good soap, sandpaper, paint, and a paintbrush. You don't need lots of money, because the upgrade would cost you a fraction of even the cheapest new cabinets.
2. Create a Pergola
Pergolas are wide-open, outdoor buildings with four support beams and a grided overhead ceiling. You can add panels to the top of the pergolas to provide shade, but this is not usually necessary. Pergolas look great in all outdoor environments, particularly as hangout spaces to gardens or outdoor living areas. You can also train vines to weave in or out of a pergola, producing a stunning view. These large structures also look lovely, along with an outdoor kitchen or entertainment area.
These lovely structures can help expand your home to an outside area and provide shade or privacy. If you do not have access to a deck or outdoor patio, in particular, it is a perfect way to structure your outdoor space.
3. Time for Gardening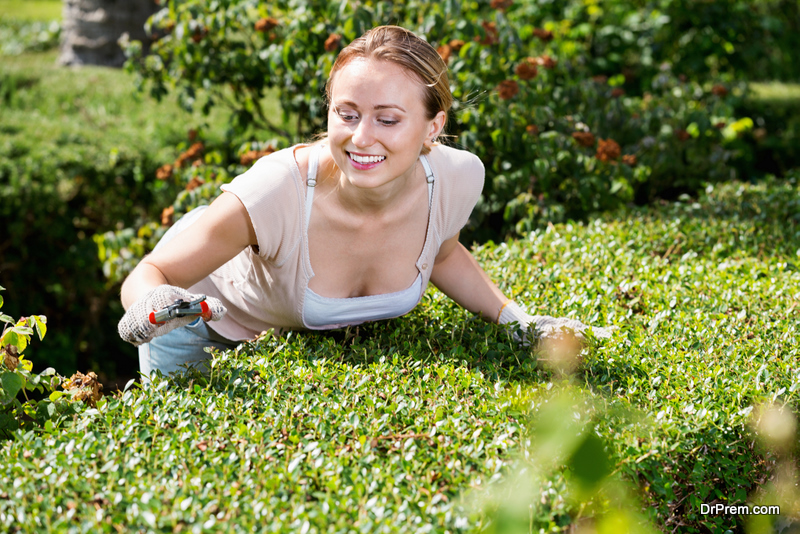 Although your home interior is significant, don't forget to pay attention to your garden if you have one. No matter how big or small this area is, it always looks like a home has a nice place to hang out and enjoy the warm sunny weather. You may start growing vegetables or herbs on your own if you want to achieve a more natural lifestyle.
The momentum around the outdoor living areas has gained in recent months, so it is no wonder that it is one of the biggest trends in 2021. The outside garden trend is to create the flood from your inner space to your outer space so that one flows naturally into the other. It should make the garden feel like a house extension. And remember, the interior and exterior design must work in harmony.
4. Paint Your Walls a New Color
Colors can surprisingly strongly influence our mood, contributing to enjoyment, tranquility, comfort, or relaxation. It is never out of style to invest in a fresh color coat. The painted brick or wood has a timelessly traditional appearance. Yet like every other work of art, surface painting needs to be replicated regularly.
However, paint colors do not need to be monotonous. To highlight various areas of the house, you can use a two-tone. You can either paint all your walls or try small spaces or rooms in your home if you're not confident enough.
You can also consider painting your home exterior. Outdoor spaces need more frequent paint re-application because they are exposed to the material, so a fresh coat of paint can help transform the look of your home. 
Takeaway
The key to finding the right home improvement job for DIY is to focus on what you're trying to achieve and then decide how long you want to spend doing it. Follow the home improvement projects above if you want a new look for your home this 2021!
Article Submitted By Community Writer