Is your workplace traditional in the sense that everyone assembles in one building? Curious as to how a company can transition from that traditional office setting to employees working remotely? Numerous companies are making the transition from the atypical office to remote workers. The industries that are utilizing this strategy range from customer service to financial.
With an increasing amount of the available workforce becoming stretched with responsibilities outside of work, it is no wonder so many are searching for the "work from home" positions.
Before we venture into the positives and negatives that can potentially come with establishing a virtual workforce, let's step into the shoes of the business owner/manager. Inevitably, the one who cuts the payroll checks will inquire about how is it possible to track employee time.
According to Steve Carroll, CEO of PreviewFirst.com, utilization of an online time clock software package has relieved the stress of hoping that employees fill out their time accurately.
With more and more employees working remotely, it has become increasingly more important to find a way to accurately track employee time. Equally as important, this type of software implementation will provide the precise location of each of your remote employees at any moment in time.
This becomes increasingly valuable if your business is one that involves logistics and deliveries of products and services. Customers want an accurate estimation of when their goods and services will show up.
Now that we know that it is no longer impossible to track employee time in a virtual workplace, let's look at some of the positives and negatives associated with this workplace environment.
Without the overhead of all that office space, the obvious positive to the virtual workplace is lower overhead expenses. Many industries will require some space for various positions, yet the required space will be minimized significantly. Whether an off-site worker does the job in a home office or on his porch deck, finding space is not a problem for the employer.
Perhaps the biggest positive is increased overall employee satisfaction. With the increased flexibility that a remote position brings to the workers, each one of them finds that they can better balance the streams of life.
Of the potential negatives, the one that stands out is security. Careful thought and consideration must be taken before certain businesses take this approach. If your employees handle sensitive financial information, what possible compliance issues may arise with the transition to a remote workplace?
The methods of communication that are available for the virtual workforce are aplenty. Critical to any business, effective and timely communication makes and breaks companies every day.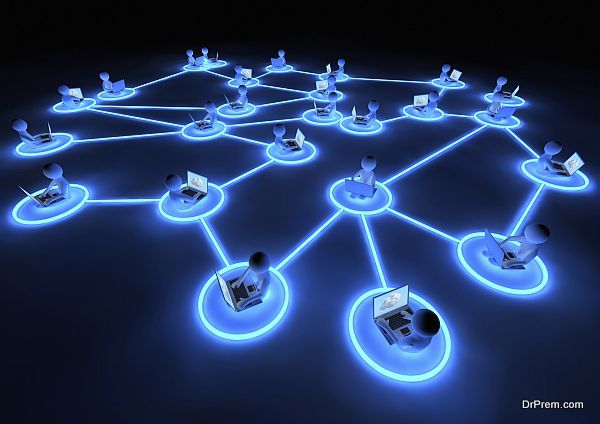 Web conferencing and cloud based communications are examples of tools that the virtual workforce can use to communicate amongst their peers. Many employers today are utilizing apps on each employee's smartphone as an effective way to make timely, pertinent information available.
The pool of qualified candidates to fill any open positions in an organization can vary. When confronted with only a handful that meets the requirements, it may be that you find that the difference between hiring the best qualified to not is in how flexible your company is.
Consider the possibilities that come with a virtual workplace. The technology is available to not only make this happen, it will create a more effective and efficient workforce.
Article Submitted By Community Writer