Outdoor water tanks have been gaining popularity in recent years thanks in large part to the increase in eco-conscious consumers.
They allow owners to store hundreds of liters of rainwater. This water can then be used as an emergency water source or as an everyday alternative way to fill up a watering can.
The Drawbacks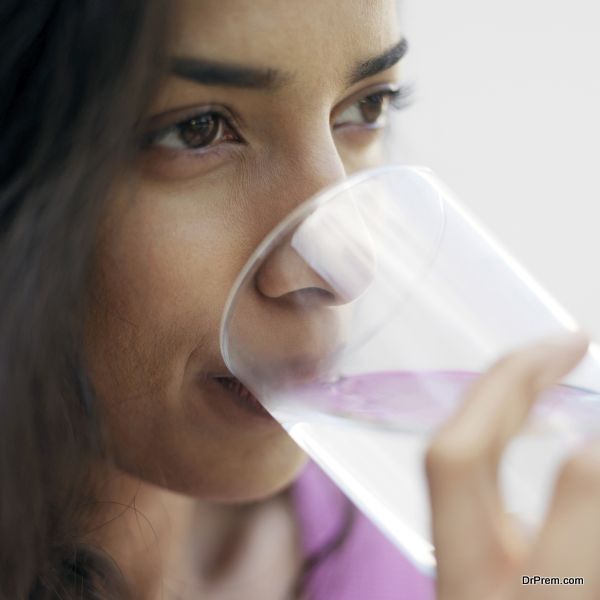 Water independence and the potential for cheaper bills all sounds good on paper, but there are some drawbacks to owning a water tank.
The first is that not all stored water is safe for human consumption. Toxic metals from both air pollution in built-up areas and roofing titles can enter the tank. Guttering can also become contaminated by faeces droppings from birds.
For those reasons alone, it's important that you regularly test your private water supply
to assess the quality. As well as this, you should also carry out regular maintenance of the tank and check your catchment system for any clear signs of contamination.
The other major drawback to owning a water tank is their size. Hiding a plastic or metal object that's up to three meters tall requires some creative thinking. If left uncovered, they can, by default, become one of the main focal points of a back garden.
How to Hide the Tank
Water tanks are usually plain, which makes them a great blank canvas for painting. You can tie in the tank to an existing color scheme used in your home or use more natural green hues to help create a camouflage effect.
This approach is the cheapest way of transforming a tank and is a fun activity to do with children.
Cover the Tank
If you can't bear the sight of your tank, the only option is to cover it. Wooden planking is a popular choice as it can be used as an alternative trellis for climbing plants. Another option is to simply plant trees and shrubbery around the tank to provide a natural shield.
Both options are labor and time-intensive but can result in a solution that will last you many decades to come.
Bury the Tank
This might seem like a drastic step, but if space is an issue in your garden, burying the tank is worth your consideration.
The first thing to note is that only a small minority of tanks are built to sustain the weight of soil. Even those that are built as such have specific requirements about how deep they should be buried to avoid any pressure damage to the tank.
Secondly, burying the tank makes maintenance more difficult, which means the tank most likely won't be suitable for drinking water without boiling.
Finally, burying your tank is probably the most time labor-intensive option unless you happen to have an excavator close by.
Buy an Attractive Tank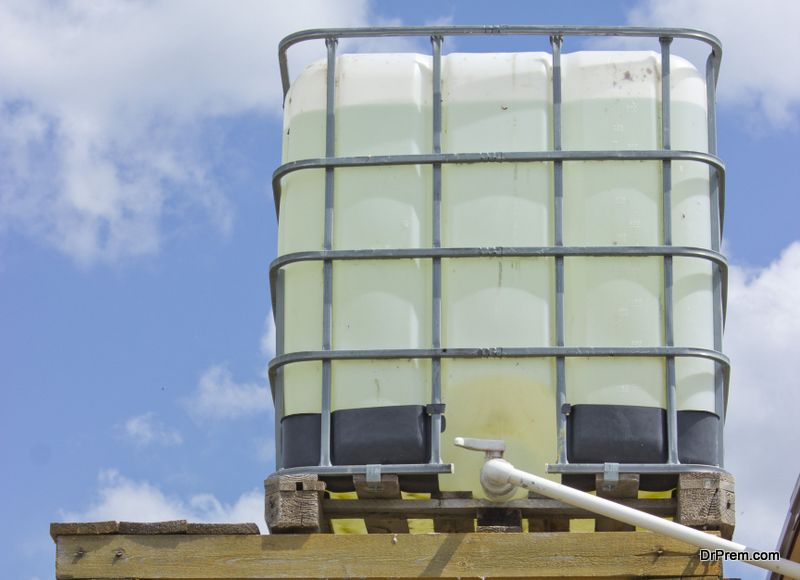 Why not kill two birds with one stone by purchasing a stylish tank in the first place? Many garden centers and online stores now stock attractive water tanks that feature integrated plant cups on top.
They come in a range of colors, sizes and materials so you can pick a design that best matches the rest of your outdoor décor.
The downside? They're generally around 50% more expensive than their plastic or plain metal counterparts. Some might argue that's a price worth paying considering that you won't have to spend any more time or money attempting to disguise the tank. In fact, some of these are tanks are so stylish you'll probably want to make them a key feature of your garden.
Article Submitted By Community Writer