With modernization, property prices are rising every day and therefore life is becoming more and more compact. By employing all the hacks that we can, we are always trying to free up as much space as we can and trying to make our house look spacious. In fact, in countries like Japan, people are taking this to a brand new level with their minimalism inspired lives. Keeping this trend in mind, even furniture companies are coming up with designs that not only cover less space but are also functional in more than just a single way. Kada stool is one such furniture items that follow this. Here's all you might want to know about it.
Kada stool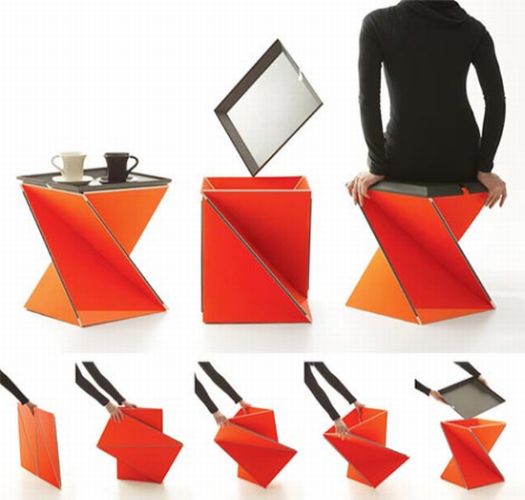 Inspired by the traditional Japanese art of paper folding, Origami, designer Yves Behar has come up with an innovative piece of furniture that tries to unfold modern lifestyle, which keeps changing day by day, through its simple, flexible and multiple usages. Claimed 'Kada,' the folding furniture can be twisted into a stool and a side table, adapting to varied needs. The Kada Stool also features a reversible tray that not just functions as the base of booster seat, but also a tray, when the unit converts into a coffee table. The portable furniture, bearing a hefty $1250 price tag, comes in a variety of color combination.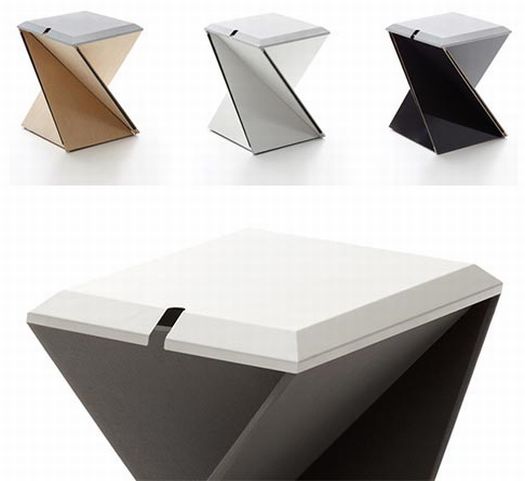 Via: Likecool
10 more creative furniture designs like KadaStool
1. The iTamtam M1 iPod Docking Stool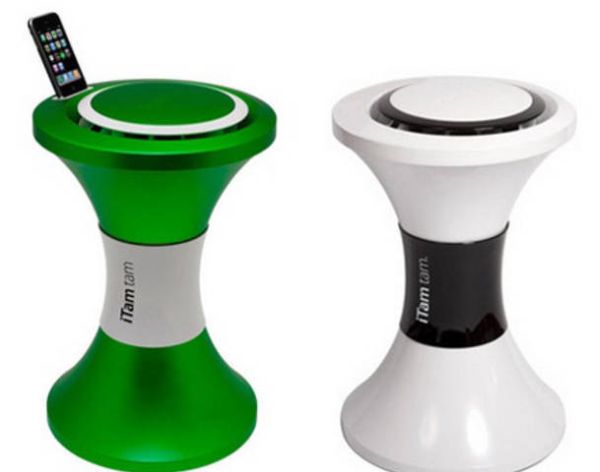 Gone are the days when you needed to keep your iPod docking station at one place and keep checking on it at regular intervals, a pain if you happen to be sitting in another room. The iTamtam M1 iPod Docking Stool will take care of that for you. Designed by the French-based company called CES 2010, these incredibly sleek and equally smart stools come with iPod docking stations, meaning you can sit on the stool and charge your iPod at the same time. What's better, these stools also come with in-built speakers that can be connected to your iPod.
2. The Hand Stool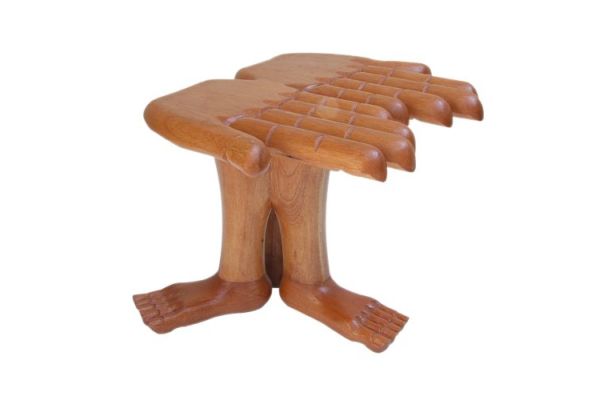 Fancy sitting on a hand while you don the thinking cap. The Hand Stool is made of ABS plastic that is both sturdy and hard wearing. The stool is shaped just like a human hand, only larger. Available in a variety of colors and shades, the hand stool can be placed in a garden or hall for extra quirkiness and creativity.
3. The MaginoAcrylic Stool and Magazine Rack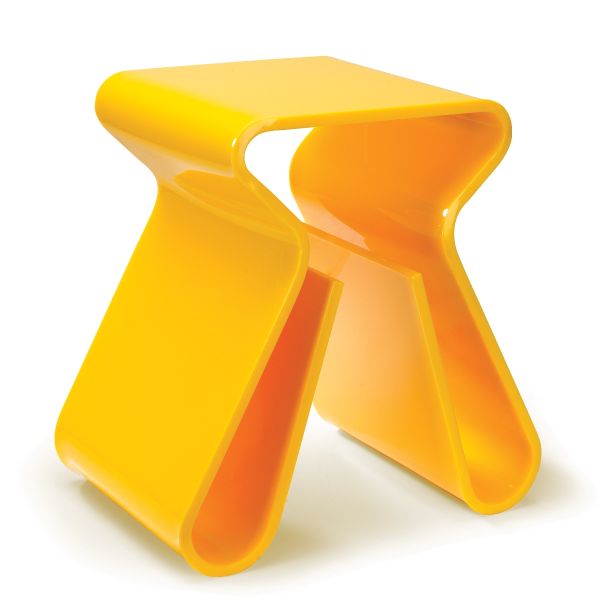 With this stool, you would never need to worry about getting a separate table or storage furniture for newspapers and other knick knacks that tend to lie around in the hall. The stool is designed by Karim Rashid, the Magino Acrylic Stool and Magazine Rack consists of slots near the legs which can be used to store newspapers, magazines and other small items. The slots are wide enough to hold these items with ease, and is sturdy enough to support anyone who sits on it.
4. The Portable Stool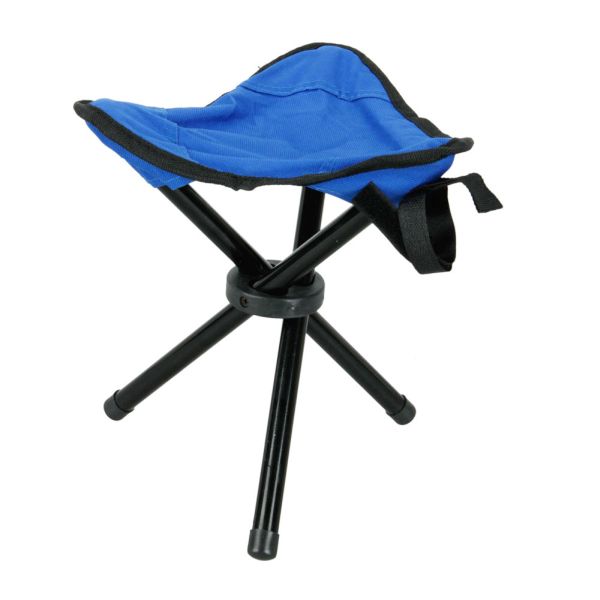 Ever walked into a garden or park and found yourself with no place to sit down and relax? Well then, make sure you carry along the portable stool the next time you travel. Made entirely out of cardboard, the portable stool can support weights of over 90 kg. But the highlight of the stool is that it can be folded and carried around, sans any glues or chemicals needed to set it up.
5. The Martini Glass Bar Stool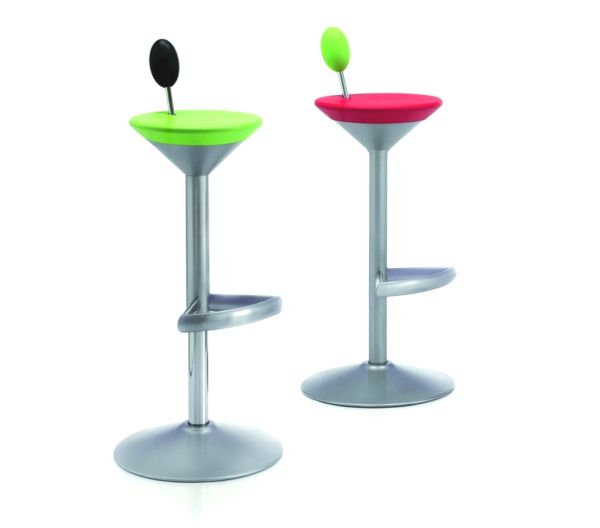 A must needed addition in every bar, the Martini Glass Bar Stool is a very fresh, creative design that is made in Italy. The USP of the stool is its innovative martini class design. What's more, the stool comes with a backrest that looks like an olive, a customary addition to every martini drink that is served.
6. Tandem: Concept furniture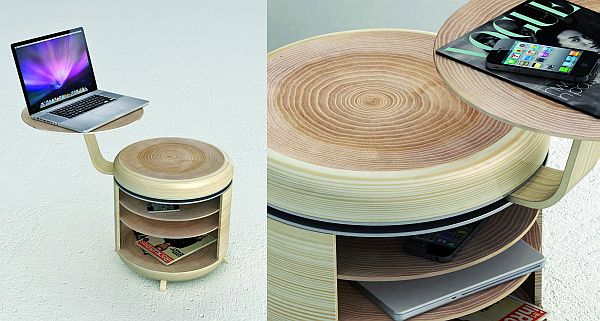 Modern world demands objects that could serve multiple purposes. As spaces are getting smaller, it has forced designers to come up with ideas that are fancy and high on the functionality graph as well. Geoffrey Graven, an industrial design student has conceived Tandem that is a wooden stool coupled with a tablet. The stool can rotate freely and also has a space for storing things.
Tandem without any complication serves as a seat, a table and storage compartment. If you feel like reading, simply take out your favorite magazine from the storage space, sit on the stool and place your book on the rotating table and enjoy. While browsing the net, the laptop can be kept on the table comfortably without any fear of dropping down. Eat, work or simply relax; Tandem will shower you with all the comforts.
White oak has been used to bring the whole structure to life. All the parts have been polished for that extra sheen and smoothness. Bent plywood has been used to carve the main body and the turning table while the base has been wedged with a pedestal that has been aesthetically placed and held together with screws. Aluminum has been used to make the seat stand which gives it added strength and cuts down weight. The use of aluminum makes the structure so strong that it can easily be used by people falling in any weight category. This also ensures a better rotation of the table for extra comfort.
7. TURBANT STOOL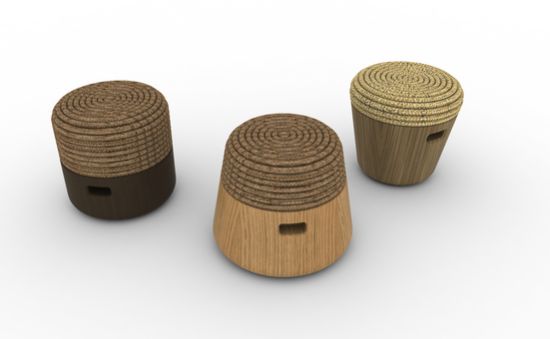 TURBANT STOOL is a perfect combination of style, luxury and comfort. These set of stools from Roman Bianco hold the power to add new life into your indoors and outdoors. It is interesting to see how rope is coiled to take the shape of a stool. The simplicity and elegance of the bottom portion enhances the design. The base can be seen as one of the main features of the object. TURBANT is that one piece you would certainly like to flaunt.
8. Flexible Shoe Shelf-Cum-Stool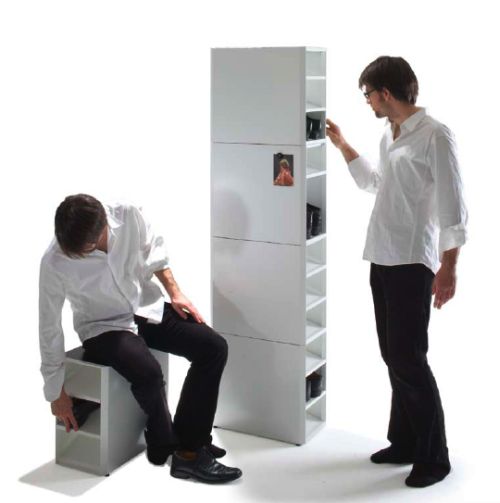 We just came across this fashionable, yet useful product which is a modular shoe shelf and stool. This distinct shoe shelf-cum-stool has been designed by a Zurich-based designer named Michael Mettler. The product is trendy, compact and will occupy only a trivial amount of space in your house. This contemporary concept is something truly unique in nature. The item can be used as a shoe case to store footwear and also as a stool to sit on, following some flexible arrangements! We feel such modern and chic household items are of immense use for anyone.
9. Height-adjustable 'Pick & Stick' stool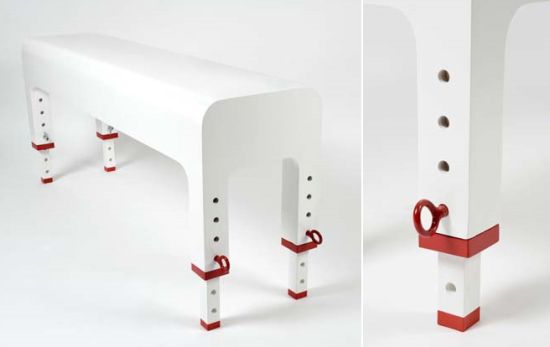 Simple yet elegant! This is the best way we can describe the Pick & Stick stool designed by Helena Svensson from Beckmans Design College in Östermalm, Stockholm. This high stool in birch looks really inviting with its clean, contemporary lines and the red and white color scheme. You have the option to adjust the height of the stool to suit your needs. All you need to do is to select the desired height and fix the included pins into the holes. The Pick & Stick stool could be the thing in your home.
10. Page Tan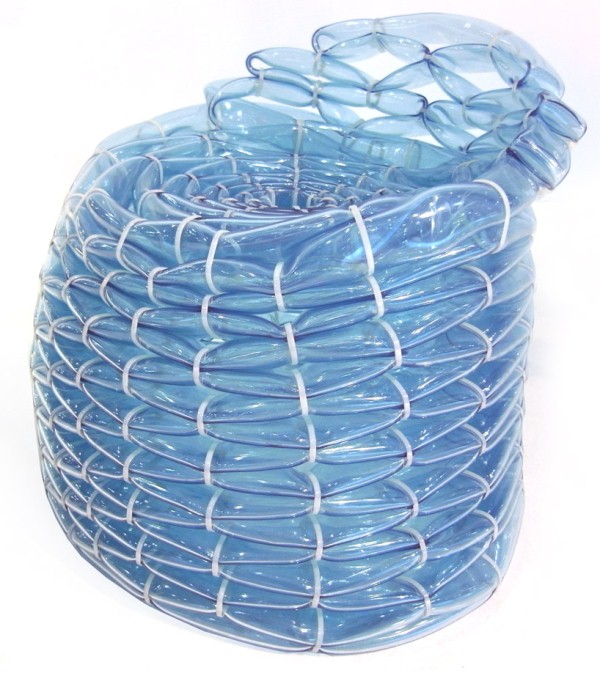 Guess what is doing the rounds in the design world? An Igloo Stool. The name says little about it. Designed by Singaporean studio, Page Tan, the Igloo Stool adopts the concept of knitting and weaving. Made from a unique material called Polyvinyl Chloride (PVC) hose, the structure is based on traditional geometric plaiting which is held in place by common nylon cable ties. This makes it a soft and elastic tool, yet strong enough to be used in your rooms.
No doubt this simple yet cool design has won the FDA merit award at this year's IFFS/AFS Singapore Furniture Fair, which has become the most impressive furniture trade show in Asia.
With this smart style and an out of the box thinking, we think Page Tan will definitely get a new perspective. If they think along on the same lines, an igloo couch and a bed are not bad either! As far as the Eskimos are concerned, do you think they are going to own an igloo stool soon?
Summary
These are only some of the more interesting stools that you can have around the house. If you don't have money to space for these stools, don't worry. You can even make nice stools out of your old ones. They would surely garner plenty of attention, and show out your creative streak for sure.