Imagine a world without property taxes, exorbitant rent, and outrageous utility bills. Those are the perks of living on a boat. Although you still have to pay for electricity and docking, living on a boat saves more money than popular "green" efforts like going solar in a traditional house.
Do you want to live on a boat?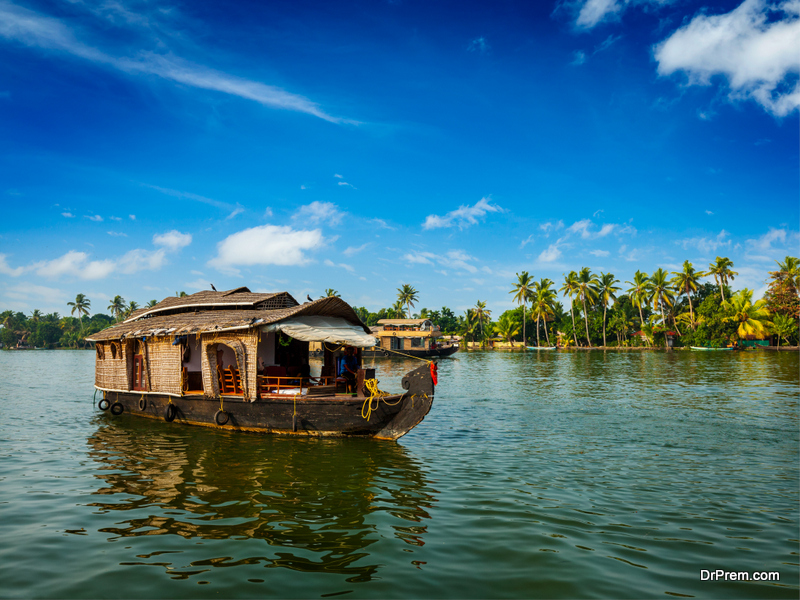 Living on a boat isn't everyone's idea of a good time. Some people are happy to pay more to live on land. However, if you're considering a houseboat as a way to cut living expenses and be eco-friendly, you're on the right track.
A houseboat is like a tiny home you can drive
Tiny homes are all the rage today. How about a tiny home you can drive on the water?
Houseboats make tiny living even more convenient in many ways.
Relocating. A tiny home on land is difficult to relocate and requires engineering, hefty fees, and plenty of equipment. With a houseboat, you can just drive to your new location.
Layout. A typical houseboat has a layout similar to a fifth wheel trailer. There's usually a bedroom, a living area, and a kitchen, but there isn't much space to stretch out. Still, cleverly designed interiors can provide a high level of organization and ample storage.
Floating homes have more space. Another type of houseboat is a floating home. These are more spacious than houseboats. Check out these photos of a 360 square foot houseboat in Seattle, Washington. The interior has been perfectly designed to maximize space, and it looks more like a studio apartment than a boat.Floating homes are permanently attached to a dock, they're connected directly to a sewer, and you can't drive them because they don't have a means for propulsion. Floating homes sell for more than houseboats, but they hold their value over time.If what you want is a small space on the water that resembles an apartment, a floating home is probably the right choice. If you want the freedom to go fishing, travel with your home, or relocate quickly and cheaply, you want a traditional houseboat.
What does it cost to live on a boat?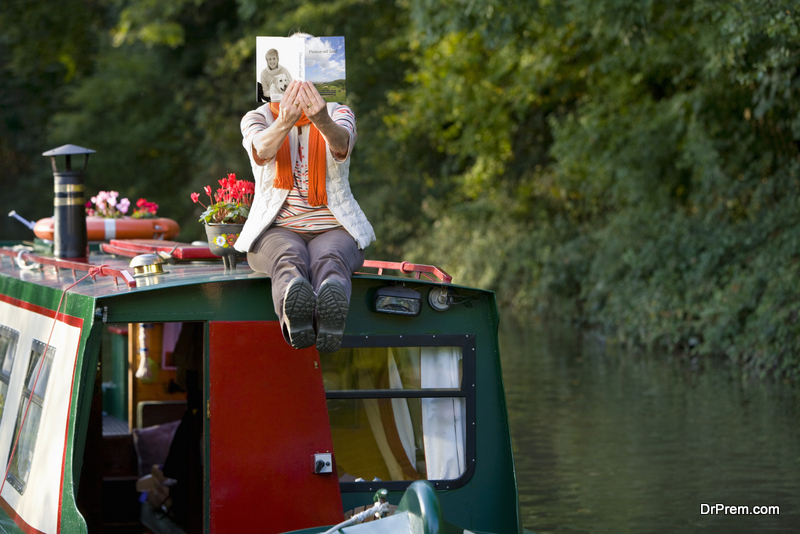 The costs associated with living on a boat aren't as high as a traditional house, but don't quit your day job. You won't pay land tax but you'll need to perform regular boat-specific maintenance, buy standard equipment like a boat cover and a deicer, and pay individual fees for necessary services. It's cheaper than renting a house on land, but keeping track of tasks is tedious.
Slate.com published an overview of expenses incurred by a couple living on a boat with a baby. The couple purchased a 40-foot Catalina cruiser for $150,000 and their mortgage payments were $800 a month. By their calculations, they would save $50,000 over three years by living full-time on board the boat and ditching their apartment.
Living on the boat costs the couple around $2,200 per month, while an apartment in the area would cost up to $3,000.
The couple pays $1,050 to keep the boat at a marina, and that cost covers water and electricity, provides two parking spaces, pool and laundry access, and a mailing address. It costs $25 per week to empty the boat's septic tank, and they pay a diver $50 every 6 months to clean the bottom of the boat. Washing and waxing the boat costs $80 each month.
There are some inconveniences to consider
Despite the money-saving possibilities of living on a boat, there are inconveniences to consider. Not all marinas include water and electricity with their docking/live aboard fees. When fees are separate, they can add up fast. Some marinas provide regular septic pumping, but charge a higher docking fee. Although usually provided, sharing garbage and recycling bins can be a problem in some areas.
The biggest drawback to living on a houseboat or a floating home is the proximity to neighbors. Floating homes can be parked as close as ten feet away, so you'll hear all your neighbor's parties and loud music.
You're more likely to get a parking space by docking a houseboat at a marina than you are renting or buying a floating home. Another point to consider is that floating homes are often part of a homeowner's association, which means more fees and taxes.
Living on a boat could be the future of sustainability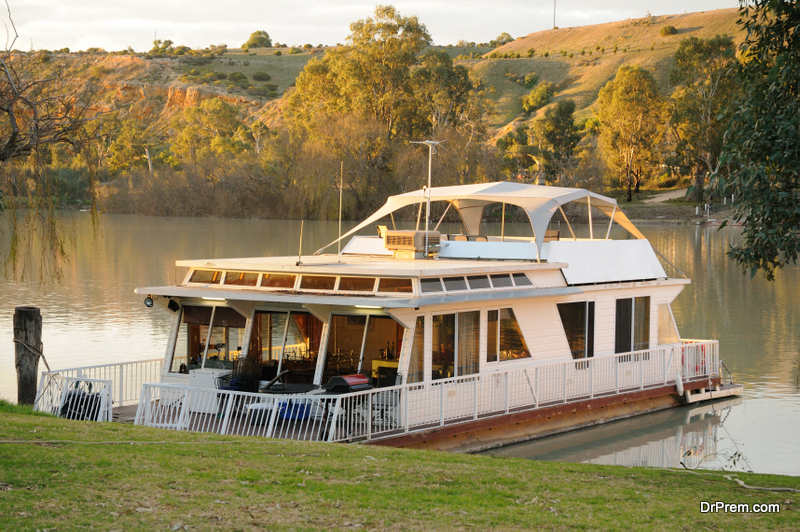 Of all the reasons to consider living on a boat, sustainability is one. By living in a small space, you'll use less water, electricity, and produce less waste. You'll train yourself to be efficiently frugal with what you have instead of expanding your lifestyle out into the environment.
Would you consider living in a houseboat? Why or why not?
Article Submitted By Community Writer