The needs of the modern man are limitless. Moreover, to fulfill these needs we have limitless devices. The same applies to the speakers. However, in an overabundance of materials, it often becomes difficult to make a choice. Therefore, here is a list of certain creative speakers that would definitely make the job much easier for you. Dipole Speakers and others mentioned in the list would surely turn out to be a true delight for all the audiophiles out there.
Dipole Speakers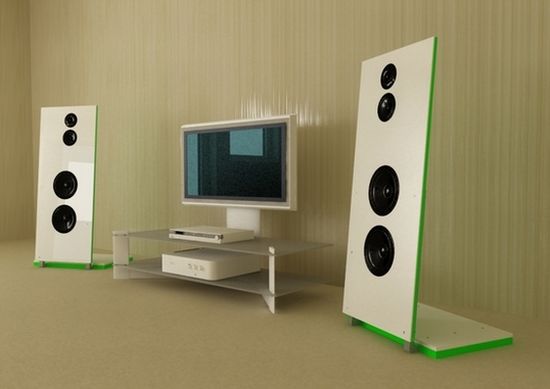 Big booming speakers presenting boisterous sound may be good for a discotheque or places with deep bass, but their big, retro design does not go hand in hand with the minimal yet smooth decor of contemporary homes. Reducing the size of retro speakers, Polish designer Federico Leggio has come up with slim and sleek speakers that not just looks good but also produces quality when connected to a home theater. Hailed as "Dipole, Speakers" the speaker system can be customized to meet individual needs.
Made in MDF (Medium Density Fibreboard) and steel, the Dipole Speakers include four loudspeakers (two low frequency woofers, one mid-range and one high range) and a crossover filter to allow right frequencies.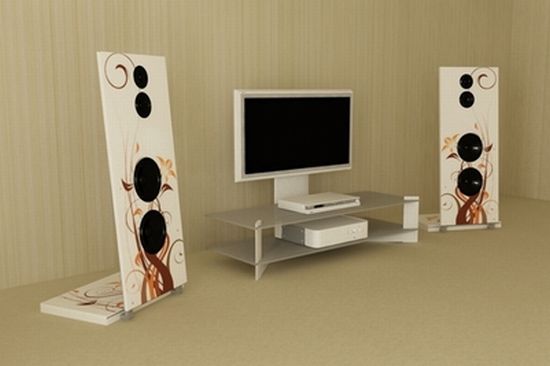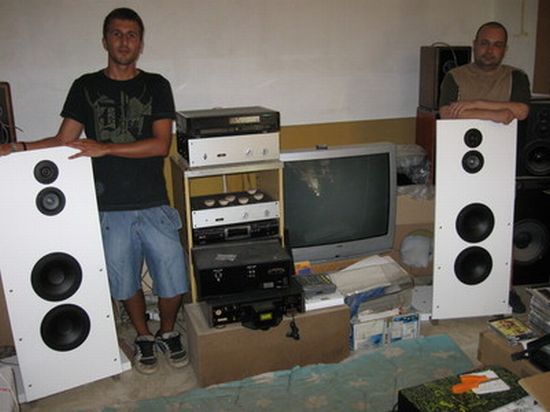 Via: Behance
Some more speaker designs like Dipole Speakers
1. Offstudio speakers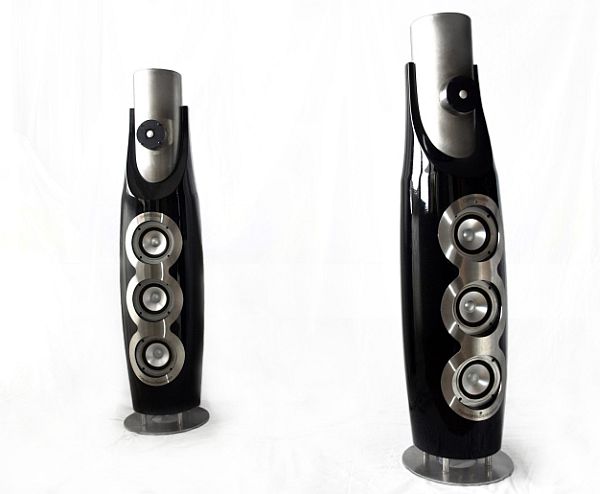 A great looking speaker, apart from whiffing ear-pleasing tunes, can also act as a decoration item. In today's modern world, people want the items they possess should have an attractive facade apart from great utility. Marcin Saratowicz has designed Offstudio Speakers, which fulfill all the above conditions.
Conventional speakers look like a big black box and have no sense of style. They don't look exclusive and all of them have a matching resemblance. The designer brought into use a lathe and water jet cutter to craft MDF profiles. These were later fitted and painted to give a neat appearance. The desired shape is the result of lathe, which was done ingeniously by an Offstudio carpenter.
These hi-fi speakers have been given a black glossy look and the body comes from stainless steel. The usage of steel makes the whole structure sturdy and resistant to damage. If you like savoring good quality music, then Offstudio Speakers will take you on a royal ride. The products eye-appealing design sets it apart from everyday speakers and will make part time loaded with fun.
2. N3-8 Kidrobot
Speaking of unique looking speakers then, nothing beats the amazing looking speakers designed by Jason Sui. These speakers are named as N3-8 Kidrobot and look like a penguin in an oversized jacket. It has three speaker slots and handles up to 150 watts. These speakers' delivers the best and powerful sound ever imagined.
3. Creature laptop speakers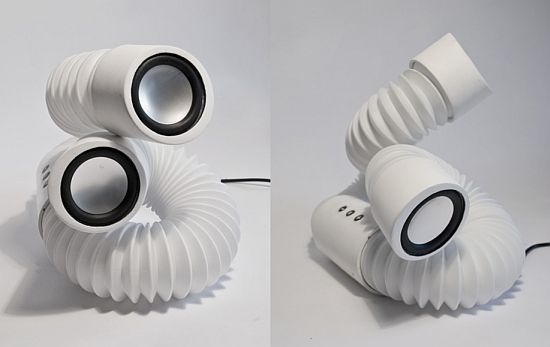 Adding playfulness to your portable systems, South African designer Anine Kirsten has created a set of speakers named the "Creature" that connecting to your laptop lets you enjoy surround sound. Featuring a flexible design, users can shape or expand the speakers according to their aesthetic preferences and acoustic needs, making it an interactive and versatile accessory for your laptop. Setting the drivers at an ideal angle (70 degrees), the Creature allows maximum sound distribution. Providing a wide range of color options (about 15), the speaker set also includes three buttons, to turn the volume up, down or mute, on its body.
4. Outstanding speakers
The outstanding speakers designed by Jacob Mathew not only fit in as speakers but also fits perfectly in your lifestyle, especially if you crave for contemporary designs. The two satellites are in the form of red stilettos and the subwoofer is disguised in deep inside the gorgeous leather purse. The seducing looks and engaging sound from the beautiful design is certainly going to sweep you off your feet.
5. Bubble-shaped speakers: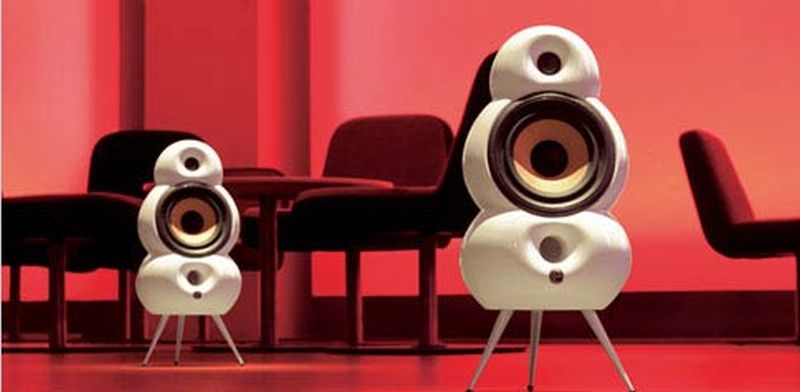 The simple yet stylish 'speak bubble shaped speakers,' called as Speak-er have been designed by Sherwood Forlee. These speakers not only look great as an amazing piece of décor but deliver quality sounds all over your house.
6. Alpha Speakers
The Alpha Speakers designed by Symbio Design is one creative and interesting object for all art and music lovers. The speakers can be used as standard stereo speakers or as a 5.1 home theater setup.
7. Control now speakers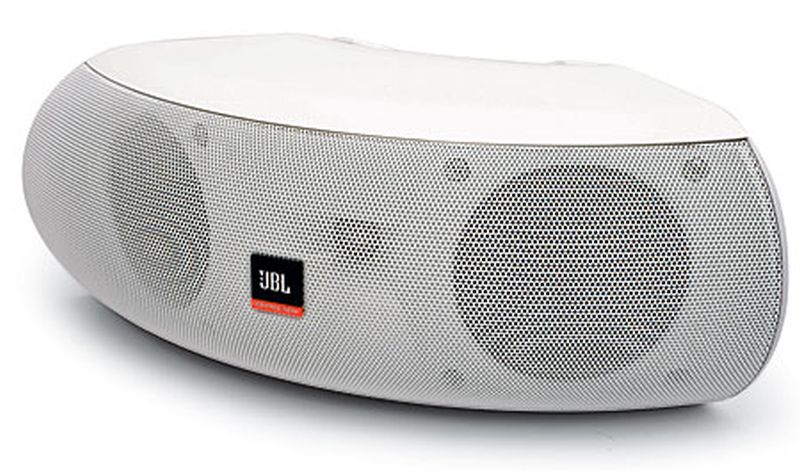 JBL's newly launched set of speakers flaunts amazing unique shape with multiple installation options depending on the space known as Control Now speakers which has a quarter round shape, meaning it can fit between a ceiling and a wall or in between two walls, or vertically/ horizontally on a book shelf giving you endless installation options suiting your need.
8. 'Bower & Wilkins MM-1'
You can get just any of outstanding speakers by paying $200 a pop; however, if money is not your concern, then 'Bower & Wilkins MM-1' is the best of all. No other speaker can beat the music clarity and sound quality of the amazing 'Bower & Wilkins MM-1'.
 9. TIE fight speakers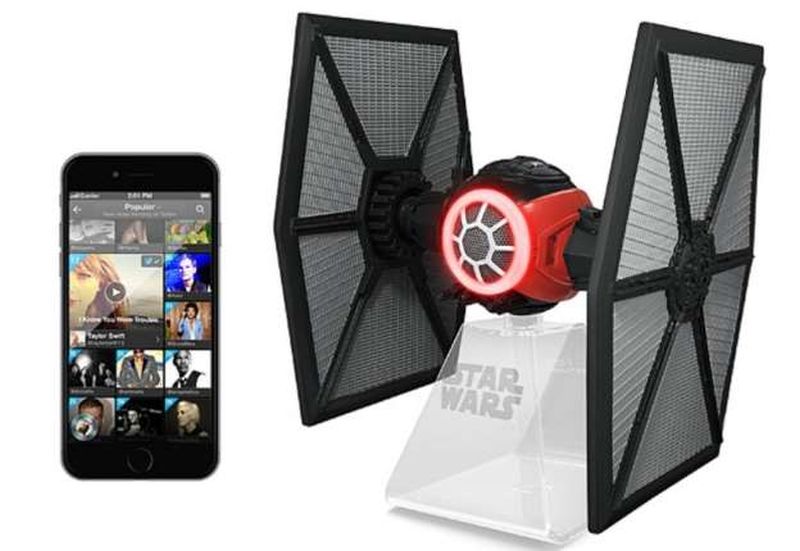 If you are a star wars fanatic, then you will have it without any second thoughts. Created by Question Mark Entertainment, TIE fight speakers work as amazing as they look. These are just out as prototype but soon were rolled out at CeBIT.
10. Andyssey Media speakers
If you are looking for speaker which doesn't dominate much space, then Andyssey Media speakers is just what you want. They come with outstanding EQ and Bass XT sound processing technology and no subwoofer. Particularly designed to rock bass radiator and Bass XT tech to make sure that you feel each beat.
11. PLUG+PLAY wireless speakers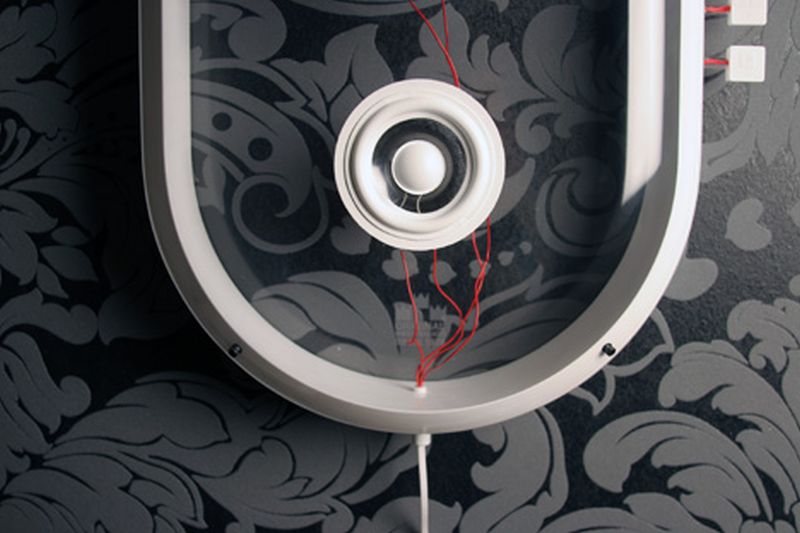 The spectacularly designed PLUG+PLAY wireless speakers designed by Per Brick Stad make music available from every corner regardless it is stored in cell phones, PC, Laptop or MP3 Players. These wireless speakers deliver high-quality sound and blend perfectly with interiors. The speaker comes with a transparent LCD display making it more attractive.
12. Logitech
When talking about computer speakers, it will be foolish to neglect Logitech. The premium Z523 from Logitech is a standard 2.1 speaker with 6.5 subwoofer and solid bass. The best part is the satellites control everything, so you don't have to reach to your desk for connection, bass adjustment, and volume control.
13. Companion 20 from Bose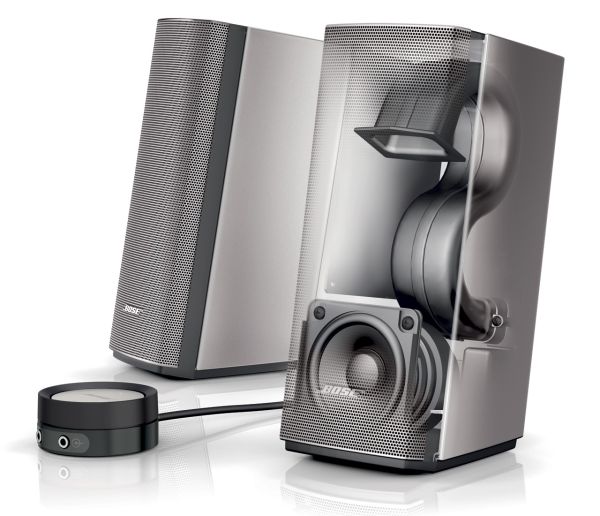 The Companion 20 from Bose is considered to be the best two-piece system. The company introduced a lot of technology which is compacted it into their latest product. The two medium-size speakers are enough to rock a hall with its excellent quality natural sound.
14. Sound Sticks III
A number of speakers boast about their designing but only one actually proves it. Designed by Apple, the best sounding and best looking Sound sticks III has a remarkable design and consists of one subwoofer and two satellites.