The first computers that we humans created were enormously long. However, after creating them we strove to make them smaller. Utility is just the first part of innovation, its second part is portability. Nowadays, nobody wants to keep heavy bulky machines in their house. We just want them to do their job and to fit as easily into our house as possible. Therefore, because of this very need of ours, many gadgets like Smartstand are coming into the market that serve our specific needs without taking too much space. Let us check them out.
The Smartstand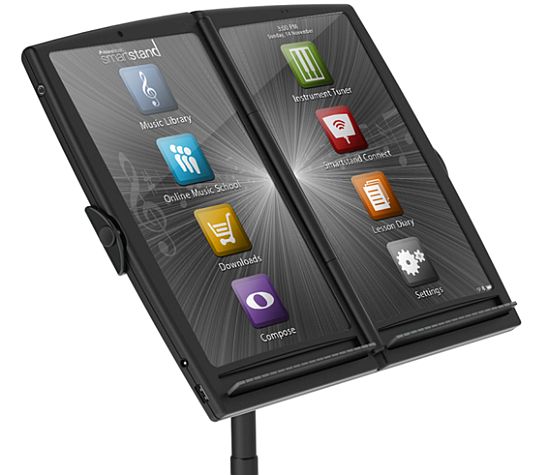 Be it a rehearsal or live performance, performers have to manage their sheet music repertoire on their own, which in the absence of an incorporated system usually becomes difficult for amateur artists. Designed to aid the learning experience and performance potential of young musicians, the "Smartstand" by Australian designer Alex Lancuba is a portable music stand that includes a simple multi-touch interface and hands-free page-turning pedal to make sure that even amateur performers become fluent with the management of their sheet music library swiftly.
Featuring a simple composition with a wireless sheet music distribution system, the portable music stand offers both technological and psychological assistance to keep the performers motivated all the time and ensure a captivating performance even from amateurs.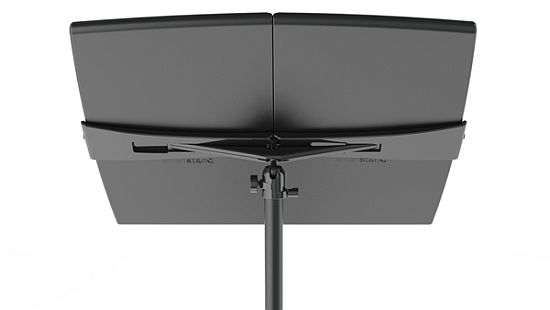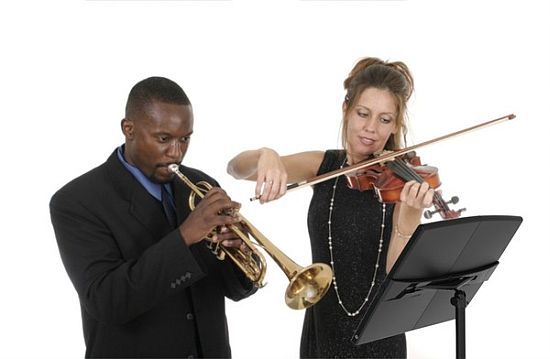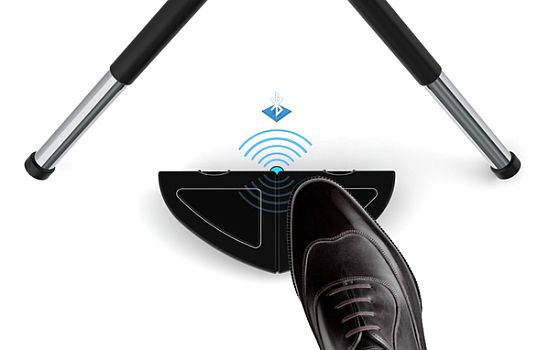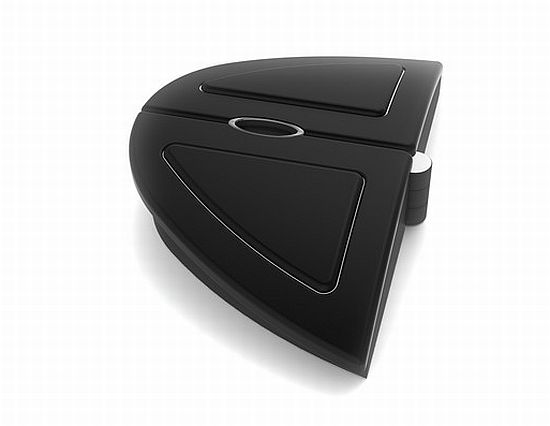 Via: Alex Lancuba Designs
Some more portable gadgets like Smartstand
1. Foldable bluetooth keyboard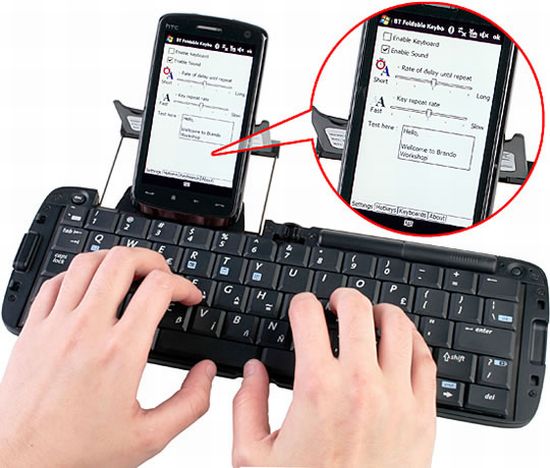 Portable nanotech gadgets may have brought the entire world in our pockets through internet connectivity, but using the internet on portable devices often become tedious as it takes too much time in typing a message or responding a stretched email. However, foldable MSI BK100 Bluetooth keyboard is a unique accessory for Palm OS, Pocket PC devices and smartphones that helps the users to write in a more comfortable manner while working on their portable gadgets.
Featuring bluetooth SPP Profile and 2.400GHz to 2.4835GHz (79 channels) operating frequency, the foldable keyboard is compatible with Pocket PC 2003 OS/Mobile phone edition 2003 and Symbian Smartphone User Interface series 60 and UIQ OS and runs on 2 x AAA batteries. The MSI BK100 comes in a compact 285 x 98 x 12mm size and just weights 184g. Users may effortlessly move the keyboard when away from home and work on it with equal ease.
2. Cyclus personal electricity generator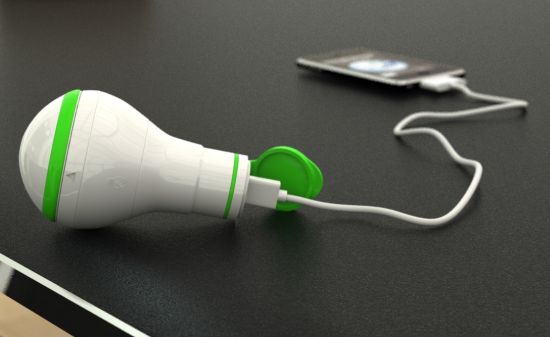 Solar panels or wind turbines may provide renewable energy but you need to stick to a particular place to harness solar or wind power. The "Cyclus" by designer Satoshi Yanagisawa is a personal electricity generator that produces green energy to juice up your portable gadgets on the go. Developed as an alternate solution to power your gadgets, the spring-driven device includes a 12V DC motor to turn kinetic energy into electricity. All the user need to do is just twist the base module to let the portable device produce energy constantly for next 30 minutes. With Cyclus, users can now charge their gadgets with sustainable energy anywhere, anytime.
3. Sunneat personal charger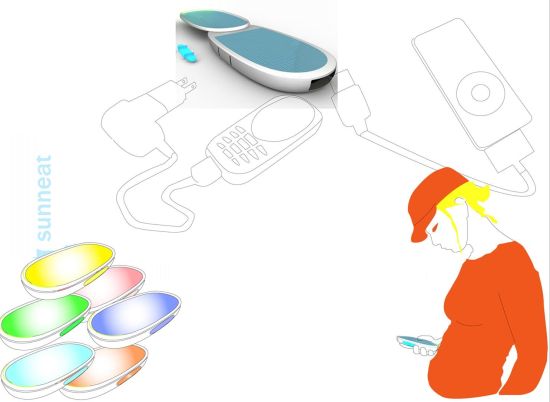 With mobile or portable gadgets becoming an integral part of modern life, we need frequent charging to keep our mobile phones or MP3 players juiced up on the go. Developed by Mexican designer Edgar Guillen, the "Sunneat" is a personal charger that lets you charge your portable gadgets anytime, anywhere. Finished with high thermal conductive plastic (thermoplastic), the personal charger harnesses solar energy, thanks to solar cell monocrystalline silicon, to vitalize the built-in lithium battery (through conductivity), which provides energy to your devices. The Sunneat also integrates an LED light battery indicator, USB port and rubber protection. No matter where you go, with the Sunneat personal charger you will able to revitalize your gadgets.
4. Solar Lamp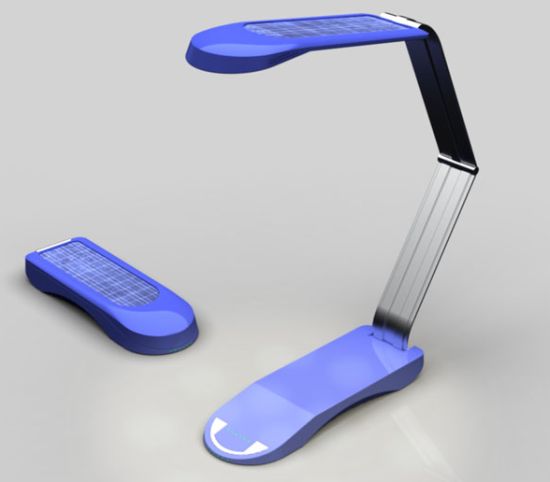 Harnessing the largest source of energy in the entire solar system, the Sun, the "Solar Lamp" by Mike Hages is an eco-friendly light. Other than illuminating your desktop or study table it also doubles as a power source for your portable gadgets. The lamp incorporates a photovoltaic panel to charge the battery, at the base, using ambient sunlight. A power input lets plug-in power supplement the power from the solar panel during battery charging or provide an alternative power source, in case the batteries run out during night hours.
While a power output allows the user to connect other rechargeable devices to the Solar Lamp for charging through the solar panel. Both power connections use USB-mini format to allow compatibility with a number of existing adapters and to allow charging via a laptop or other device.
The Solar Lamp is designed to provide the user with the means to easily customize and enhance available lighting. The portable design makes it a natural travel companion for a laptop, and the use of rechargeable battery power means that the Solar Lamp's use isn't restricted by the availability or accessibility of a wall outlet. By incorporating the solar panel for recharging, the Solar Lamp is able to further free itself from cords and outlets while taking advantage of free, renewable energy for charging itself and other devices. The light source includes an array of 12 LED lights and would preferably include both yellow and blue LEDs to provide a balanced light.
5. Eggy mini speakers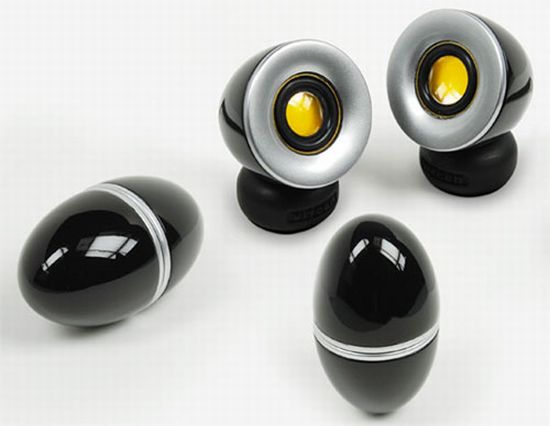 Slated to be displayed at CES 2010 next month, the "Eggy" from S&J Co is a pair of portable mini speakers to hatch the surround sound from your personal systems wherever you want. Wrapping an impressive 4 watts of RMS and a digital amp in a 20mm micro-mini unit, the ultra-portable speakers come in two magnetized halves and connect to your gadgets, including PMPs, notebooks and netbooks, via USB, catering all your portable audio needs with minimum fuss. The two halves of the Eggy attached together by magnets to produce a glossy egg shape.
6. RollTop Futuristic Foldable Laptop by Evgeny Orkin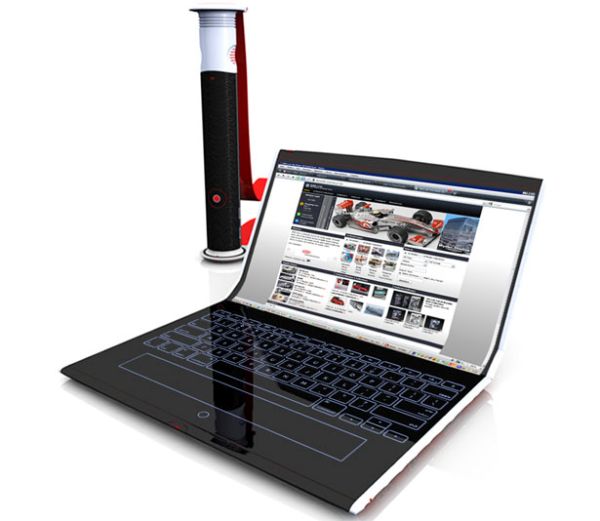 This is a concept of a notebook that is flexible and can be folded like rolling a paper round. The screen is 17" flat with OLED display. It offers multi touch option, which is similar to that of an iPhone. This is the most convenient laptop, especially when you need to store it in small or congested places.
7. eRoll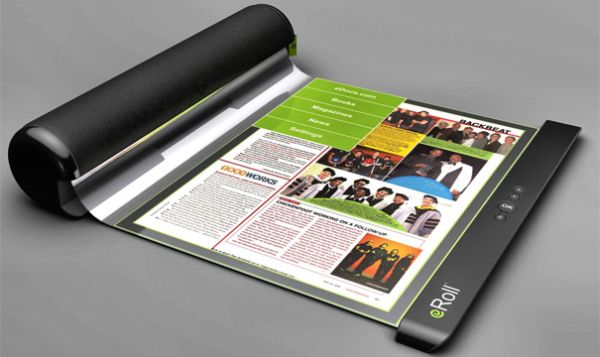 This device is the most sought after especially to the book worms or reading geeks. Experts are speculating it to be as a future prototype of the best e-books/ e-reading devices. If reading is not the purpose of the hour, then you can roll this gadget into a relatively small package and stash it easily. An e-book that can be rolled out into a flat-screen to read and then rolled back to pipe size column when not in use.
8. The Feno Folding Notebook is thin and flexible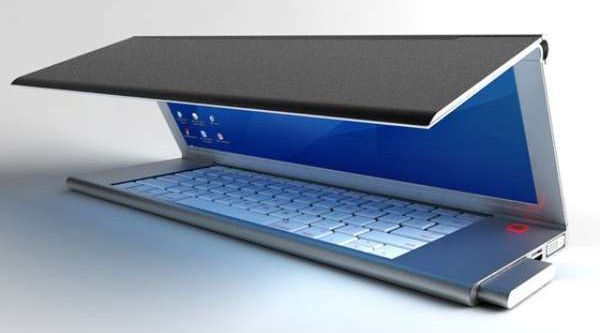 This notebook converts into a size of a keyboard when folded. It has a keyboard half the size of a normal one, thus giving more emphasis to the screen that is larger in comparison. However, not many would be convinced with its structure, since an iPad or a notebook looks much convenient than a notebook that folds into a keyboard size.
9. The Lifebook X2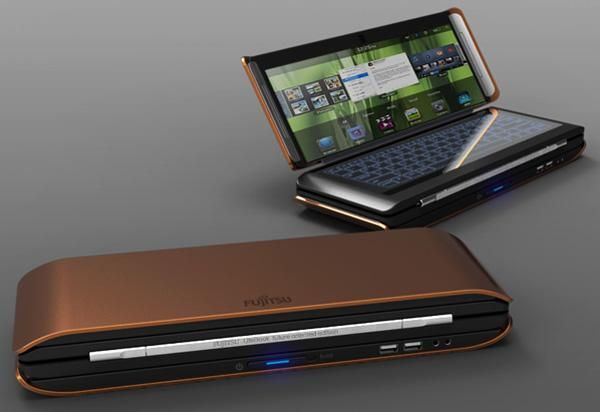 A concept of Park Hyun, this is ultra thin and can be folded in four different ways. This can be used in two ways. If unfolded half way, this can be used as a palm top with a comparatively wider screen. Moreover, if you unfold it completely, it converts into the size of a notebook. Furthermore, it has a touchscreen LCD screen, hence making it usable as a tablet.
10. Badass Kyocera 'EOS' mobile phone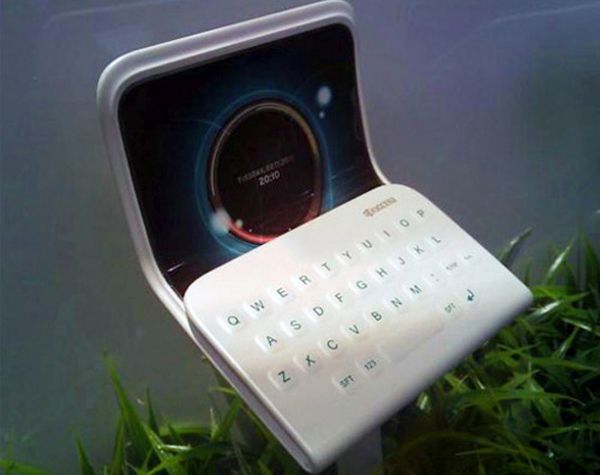 How about a small-sized phone with a larger screen? The Kyocera EOS provides this option with a foldable phone device. As per your requirement, you can fold it into a wallet or unfold it into a widescreen smartphone. Moreover, you do not need to depend on the electrical charging for the battery. The kinetic energy converts into the electrical charge for the battery.