True gadget lovers don't let advertisements betray them. They know what they want, and they know how to get more information about the same. If you are one belonging to the same category, we have a treat for you. Here is a list of gadgets that you would find only in some exquisite magazine catalogs. These gadgets have singular functionality, and hence if they serve your purpose, the best option would be to buy them. For example, Laptop Felt Sleeve is one such example. It doubles up as mousepad and is thus functional in more than one ways. Let us see how it is:
Laptop Felt Sleeve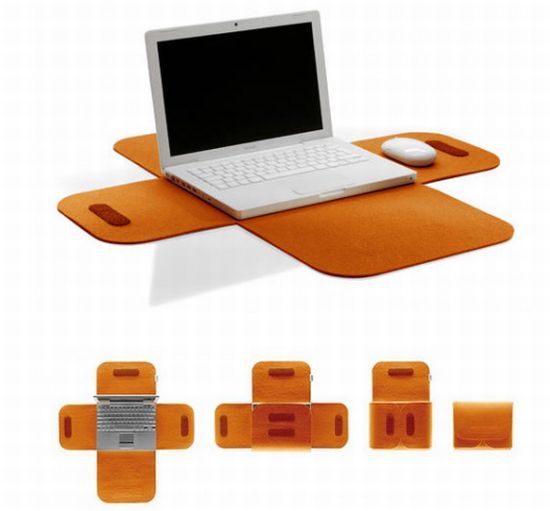 While laptops or notebooks have come a long way in both design as well as technology in a short span, there is no reason for laptop sleeves to remain weird and static. Designed and patented by Redmaloo, the "Laptop Felt Sleeve" is a neat and sleek casing for apple laptops that not just protects your Macbook Air from scratches, but when unwrapped also doubles as a mousepad for both right as well as left hand users. Finished with 100% wool felt, the laptop sleeve is available in orange, pink, green and grey colors.
Via: ex49/ Swiss-miss
Some more innovative gadgets like Laptop Felt Sleeve
1. Two Way Doors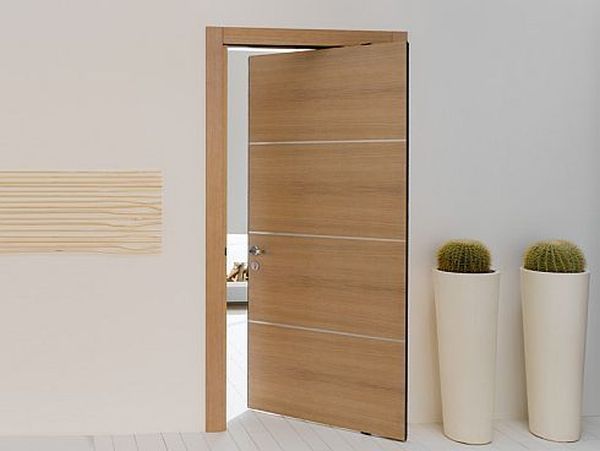 The ERGON door mounting system is an innovative creation that permits the door to be opened on either sides or directions by using a simple push.  This creative door mounting system would require half the space to open when compared to ordinary doors and are the perfect design for smaller sized apartments
2. Bottleclip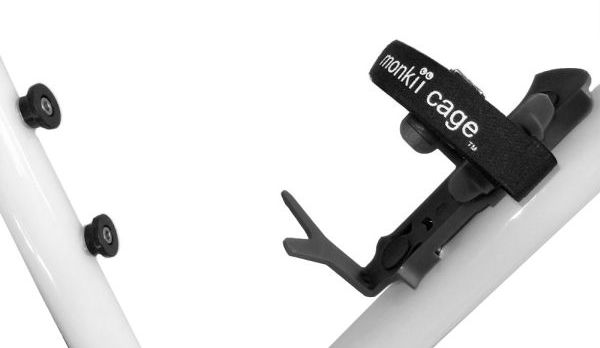 The bottle holder also known as the Bottleclip is a very simple and cheap invention that can simply snap on to any standard men's bike.  Most types of bottles can be hooked on to the clip with the help of a screw.  This cheap bottle holder does not exclusively cater to the professional cyclists but even to the elderly who would want more water handy.  This device is easy to install.
3. Laser-Guided Scissors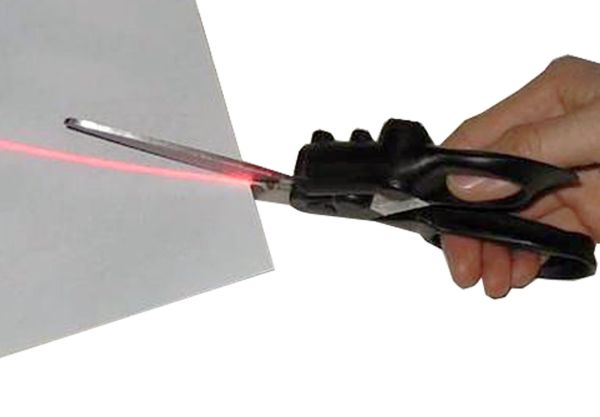 These pair of scissors has an inbuilt laser that would help you get those perfect straight cuts in fabric and paper.  You can use this either when working at home or at the office.  This is a handy tool for those who struggle to cut in a straight fashion but end up with uneven ends.  These scissors can also be used for hair cutting.
4. Staircase Drawers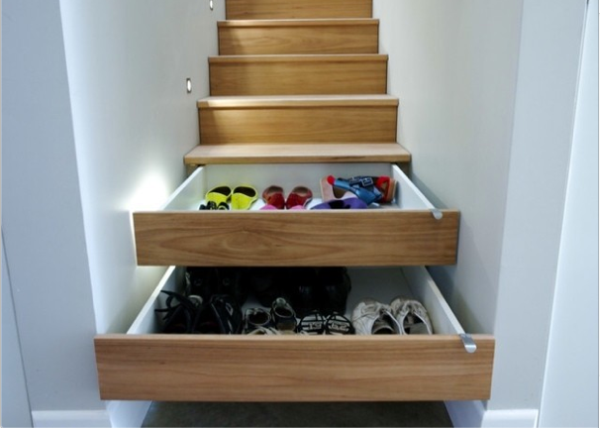 Each step in the Staircase Drawers doubles up as a storage compartment.  This is a fabulous idea that helps to conserve space and make the most out of limited apartment area.  This brilliant staircase and drawer solution is perfect for small homes and can help homes get rid of clutter.
5. K-wine Food Plates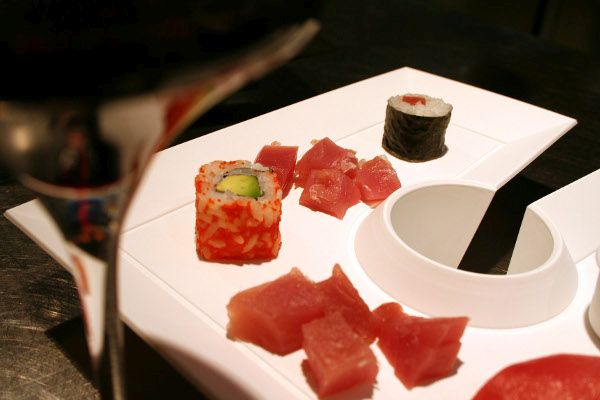 These plates have a twist when compared to traditional plates- the K-wine food plate has a wine glass holder.  The best part about the design of this plate is that even if your glass is full, the plate would be balanced perfectly.  Many a times at a party, the food is served while standing.  It often seems impossible to eat when you have a plate in one hand and a glass of wine in the other.  The K-wine food plate is an elegant solution that permits movement and lifts the restrictions.
6. Polaroid camera
It simply goes with its tagline that is, "A new way to share your world." This android-based camera helps you to connect with your friends on Facebook, twitter, and its inkless printing system helps you to print stickers of their images. You can even customize them by using the 4.5" touch screen. It is the coolest gadget of the year and it will bang the market at the end of this year.
7. Fruit Bowl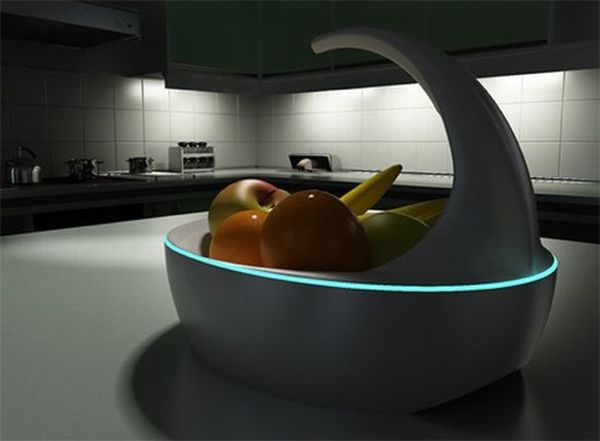 It is the best way to keep your fruits fresh and out of bacteria for long time. This bowl sheds UV blue wavelength light over the top and sides of the container. The UV rays protect the fruit by inactivating certain type of bacteria. This helps to keep the fruit safe and fresh for longer. You can plug-in and can recharge its battery.
8. Foldout Balcony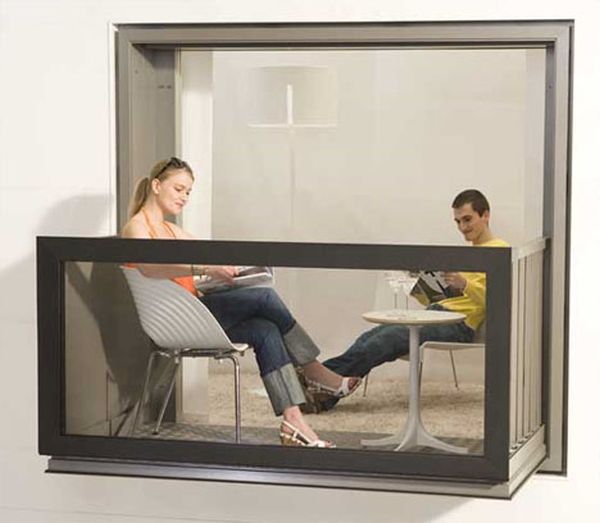 If you do not have balcony in your apartment, this is a perfect gadget for you. It enables the user to convert his window into an amazing balcony. With a push of a button, you can have the benefit of your small balcony. It is able to hold light furniture and both of you. Made of steel, aluminum, and installed into a small window space, the Foldout Balcony is available in different colors and shapes in the market.
9. Pebble Steel Watch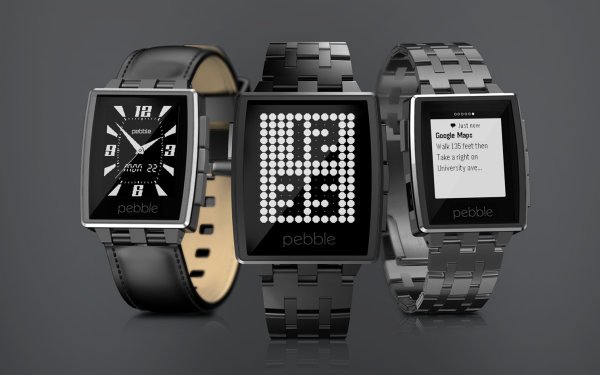 This new watch is going to be very popular after gadgets like Samsung and Sony. It is a trendy, fashionable, and durable watch that suites your budget. You can easily access the watch, as it is equipped with cool apps. You can read messages and control music. It is made of steel and is available in the market.
10. PC for Pool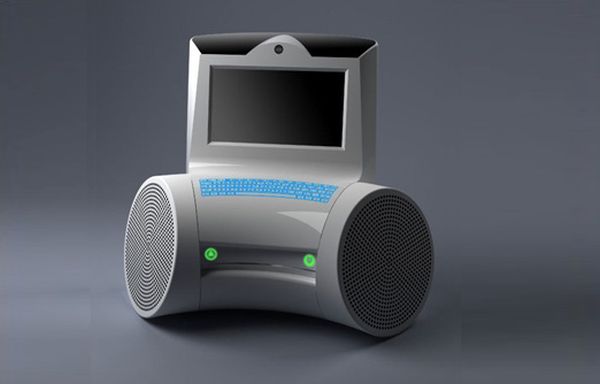 Are you the one who have no time to relax in your swimming pool? This is a perfect gadget for you as you can do your work or can order a pizza via the Internet. It is a waterproof PC for the next generation, especially for those who do not have time to float in their pools. You need not to plug-in the PC because it is a solar powered. It is featured with GPS, Bluetooth, and wireless access to the internet.
11. Dowsing Rod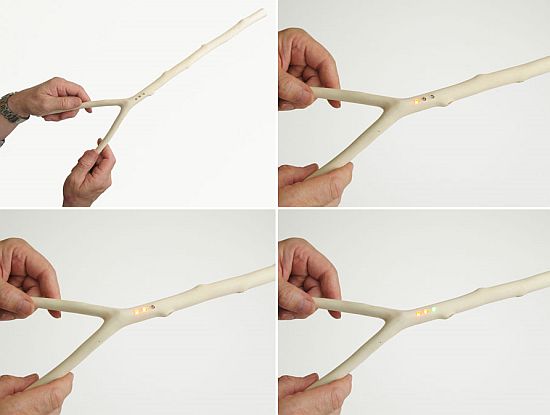 Exploring both old and new technologies in order to generate fresh relationships between function and behavior, designer Mike Thompson appears to question common codes of conduct. Drawing inspiration from the dowsing rod, a stick used to locate hidden water wells, buried metals or ores and gemstones, the Dutch designer has come up with an innovative device called "Wi-Fi Dowsing Rod" that help the users in detecting the internet and remain connected. Looking like a Y-shaped branch, the wireless internet detector appears to revitalize the conventional practice of dowsing or doodlebugging.
13. SmartRemote by Sevenhugs 
We recently featured this in our look at the 10 Coolest Designs at CES 2017, but it's such a glorious gadget that it deserves an encore. The SmartRemote by Sevenhugs is a universal remote that makes smart homes even more intelligent (feel free to put this on your car's bumper sticker — after all, who needs a kid on the honor roll when your home is a genius?). You can connect and play around with a whopping 25,000 connected devices, and the screen adjusts automatically depending on what features and functions you can change. Heck, before you know it recruiters from MIT will be showing up at your door offering your home a scholarship.
14. Mini Vacuum Cleaner by ATS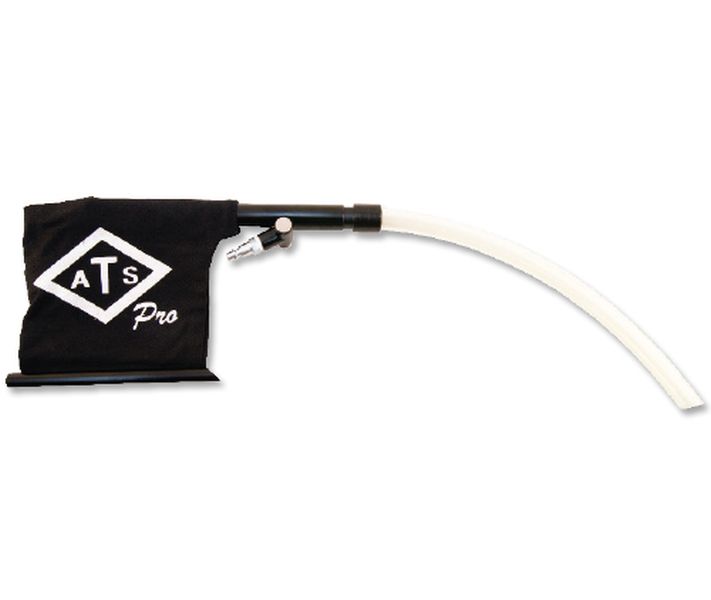 This spectacular mini vacuum cleaner is made from lightweight and durable cast aluminium, and features marine-grade brass valves that can pick up ferrous and non-ferrous metal chips, bolts, rivets, nuts, and even sand with meticulous precision. And if that's not enough to whet your gadget-loving appetite, keep this in mind: this small but powerful device is used by pilots to keep their cockpits clean and (apparently) nut-free. And don't worry about having to take out a second mortgage to get one, either. You can grab it from aircraft parts store AERO.
15. Filterbrella by Andrew Leinonen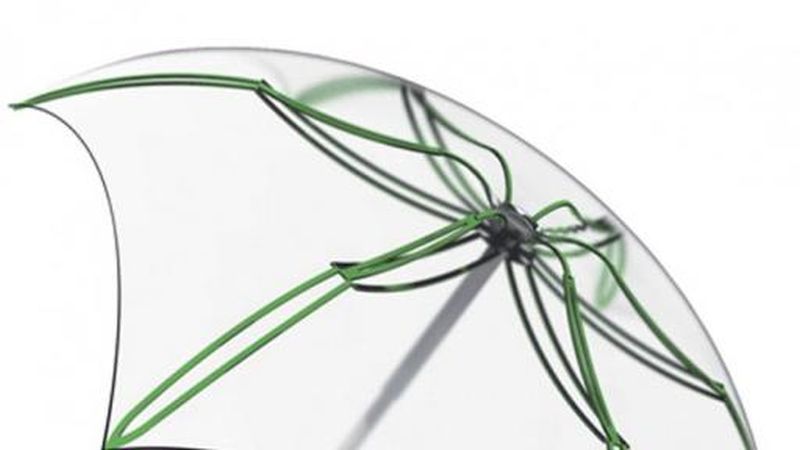 We featured this in our spotlight on gadgets that are not just technologically brilliant, but also environmentally progressive. The Filterbrella by Andrew Leinonen is designed with a compostable canopy and a hollow rod, which is fitted with an internal carbon filter. Raindrops enter the hollow rod, and the carbon filter purifies the water before depositing it into a bottle located in the base of the rod. Voila: from the ether into your body (or your pets or plants).